By Maeve Hallisey, Associate Project Manager, and Crystal Cutler, Marketing Intern
As rising college seniors, we recognize the tremendous impact that technology has had on our education thus far. After seeing and experiencing how technology has positively transformed the learning atmosphere at the University of Connecticut, we have truly become advocates for the implementation of EdTech in higher education.
While the Covid-19 pandemic played an enormous role in the adoption of EdTech tools, many schools (including ours) were using technology in the classroom prior to that. Between Learning Management Systems (LMS) and online learning platforms, it is safe to say that a substantial amount of our academic experience has occurred outside of the classroom. Combined with the dedicated work of our professors, technology has become more than just a supplement to our learning, but an integral component of it.
Improved Learning Experience
In addition to facilitating academic success, advancements in EdTech have also helped us in numerous practical ways. Perhaps most importantly, EdTech products and services have assisted in the reduction of stress for students, which, in our experience, is often a concern due to heavy loads of coursework and assessments. As a result, this decrease in stress improves productivity for students overwhelmed with exam preparation. From an organizational standpoint, receiving all relevant course information in one location is essential to succeeding in the classroom. Autonomous access to the course syllabus, readings, assignments, discussion boards, and other resources in a single platform is a comprehensive tool that is crucial to our college experience. All-inclusive learning environments provided by online platforms offer learners like us easy-to-use tools that make studying more personalized, engaging, and effective.
Addressing Structural Barriers
While highlighting some of the benefits EdTech has provided us throughout our education, we simultaneously acknowledge that there are many structural barriers that impact whether or not students have access to necessary devices or accompanying resources. Without a doubt, these are issues that hinder education and learning outcomes – especially those that rely heavily on technology. Fortunately, many higher education institutions are prioritizing initiatives such as day-one access, open education resources, and affordable learning solutions to ensure that all students have access to technological resources that can help improve learning outcomes.
Overall, EdTech has been a game-changer for our higher education experience. As a fundamental part of our day-to-day learning, technology enabled us to continue our college education during a global pandemic. Without dynamic EdTech platforms, it's likely that it would have been more challenging to remain engaged in our academic commitments, learn the value of digital communities, and acclimate to the changing workforce. Was it messy at first? Sure. However, once our instructors were trained and they shared their technological knowledge with us, online learning became a lot simpler to adapt to, and has led to a productive hybrid-learning experience that continues evolving today. In an unpredictable world where trends come and go, it is clear (and encouraging) that EdTech is here to stay!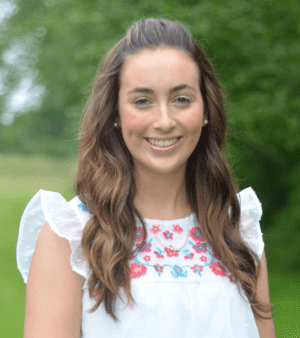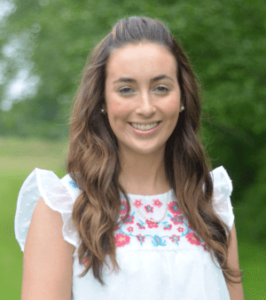 Maeve Hallisey is an Associate Project Manager at Partner in Publishing (PIP), where she serves as part of the Content Marketing team, and a member of Internal Operations. As a senior at the University of Connecticut, Maeve is a double major in Communications and Spanish, which she brings to her vital role here at PIP.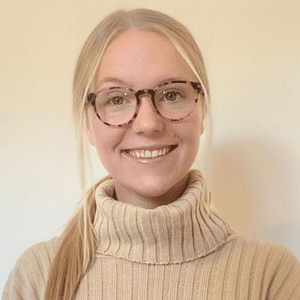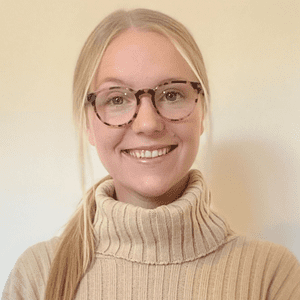 Crystal Cutler is a Marketing Intern at Partner in Publishing (PIP). Crystal is a senior at the University of Connecticut and majors in Marketing, with a minor in Spanish. Crystal's concentration in Digital Marketing & Analytics has brought valuable insights to the Content Marketing team.