By Lisa March, President & Founder, Partner in Publishing
Digital marketing, with its multifaceted tools and tactics, has revolutionized the way we can interact with customers. Here, I outline just a few key advantages our clients leverage with modern digital marketing tactics and techniques :
1. Reach and Accessibility: Digital marketing removes geographical barriers, enabling our partners to reach a global audience. A well-optimized website or an engaging social media profile can attract customers, regardless of their location.
2. Cost-Effectiveness: Compared to traditional marketing methods, digital marketing is cost-effective, especially for small businesses and startups. Digital ads, email marketing, and content marketing are all budget-friendly strategies that can deliver impressive returns on investment.
3. Targeted Audience: Digital marketing allows for precise targeting. Techniques such as pay-per-click (PPC) advertising, SEO, and social media marketing allow our partners to tailor their message to the most relevant audience, increasing efficiency and conversion rates.
4. Real-Time Analysis: Digital marketing tools provide actionable data and analytics in real-time. With insights about customer behavior, preferences, and engagement, we can adjust our strategies promptly, maximizing their marketing efficacy.
5. Improved Conversion Rates: A simple, well-crafted website can drive visitor action from learning about a product to purchasing it. Digital marketing strategies like email marketing and retargeting can help convert leads into loyal customers more effectively.
6. Enhances Customer Relationships: Digital marketing facilitates two-way communication. Channels like social media and email marketing provide platforms for customers to voice concerns, leave feedback, and engage directly with our partners, fostering strong relationships and improving customer retention.
7. Builds Brand Reputation: High-quality content, responsive social media presence, and positive customer interactions, all possible through digital marketing, can boost a brand's reputation and credibility, driving more organic traffic and enhancing loyalty.
Partnering with us to leverage digital marketing offers numerous advantages in today's interconnected world. Adopting these tactics can increase your reach, provide better customer interaction, improve conversion rates, and ultimately, fuel business growth. Embrace digital marketing to unlock your business's full potential.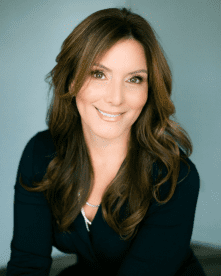 Lisa March, Founder and President of Partner In Publishing, is a well-known leader and innovator within the education, EdTech, and commercial consultancy space. She has grown PIP from a one-woman shop to a large team of managing partners, project managers, and associates. Lisa prides herself on her pioneering work with many of the world's top brands in the K-12, higher education, and enterprise marketplaces. She works very closely with CEOs of EdTech startups and has been instrumental in helping our clients increase revenues and grow their brands.