By Lisa March, President, Founder, Partner in Publishing
Rapid tech developments in the education space have changed the way content is created, distributed and consumed. As we continue to move away from traditional publishing and into the metaverse of digital platforms and experiential learning, the process of "publishing" has too evolved. As we navigate the business of education, here are 2 important questions to consider:
Is publishing still relevant in this era of modern technology?
The short answer… is yes. But maybe not for reasons you'd immediately think. While many students and faculty still choose to have a printed version of a text or other ancillary materials, another argument holds true for the value of publishing: if we understand a 'publisher' to be both those who create and distribute content or communications, then in today's digital world, everyone is considered a publisher. 
From marketing, sales, and social media teams to curriculum writers and subject matter experts, many members of your organization are writing, designing and circulating content. While publishing houses were once considered the only vessel for content production, new avenues like LinkedIn, TikTok, Instagram or online news and learning platforms continue to emerge, making publishing a universal experience — one that businesses especially must optimize in order to remain competitive.  
How will technology continue to shape content publishing/distribution?
As education consumers expect more customized, personalized learning experiences, digital publishers (ranging from EdTech companies to teachers themselves) are challenged to keep pace with such demand. The growing impact of educational trends like digital advertising, content automation, AI content creation and needs for rich media content is sure to shape and reshape the modalities of content publishing once more. To stay ahead and on top of industry trends, it's crucial to understand the challenges identified by customers, field experts, and key stakeholders.  
In some ways, both the name and the work we do at Partner in Publishing embodies the timelessness of "publishing." As "publishing" has taken on a new meaning, and will continue to over time, we remain experts in content publishing (in its various forms), helping those in education reach their potential through our proactive approach to problem solving and partnership.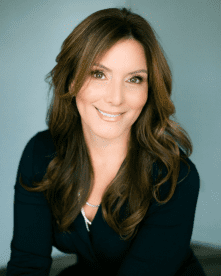 Lisa March, Founder and President of Partner In Publishing, is a well-known leader and innovator within the education, EdTech, and commercial consultancy space. She has grown PIP from a one-woman shop to a large team of managing partners, project managers, and associates. Lisa prides herself on her pioneering work with many of the world's top brands in the K-12, higher education, and enterprise marketplaces. She works very closely with CEOs of EdTech startups and has been instrumental in helping our clients increase revenues and grow their brands.