By: Lisa March, President & Founder, Partner in Publishing
Digital marketing, with its multifaceted tools and tactics, has truly revolutionized our ability to engage with customers. As a company and marketer, it's almost impossible not to harness the power of the internet and digital tools to drive business growth and achieve marketing objectives.
What is digital marketing?
Digital marketing catapults traditional marketing, allowing us to customize our marketing messages by channel, rendering marketing endeavors more dynamic, intelligent, adaptable, measurable, and accessible than ever. This involves a broad array of strategies, including paid online advertising, AI integration, engaging social media posts, informative webinars, and effective email marketing.

This area has experienced remarkable growth, projected to reach a staggering $786.2 billion in the global digital advertising and marketing economy by 2026. Notably, in 2023, the predominant marketing trends embraced by businesses underscore the prevalence of digital marketing tactics, as 7 out of 9 are either directly related to or encompass digital marketing strategies: these include short-form video, mobile-friendly websites, social media direct messaging, SEO, mobile messaging, social media selling, and virtual events. In meeting these evolving needs, Partner in Publishing offers a comprehensive suite of digital marketing tools, empowering companies to stay relevant and connect with new audiences effectively.
7 Reasons why you should be leveraging digital marketing
The importance of embracing digital marketing strategies cannot be overstated. The internet, being the epicenter of consumer behavior, is crucial for promoting engagement and conversion. With our top seven reasons to leverage digital marketing, you'll understand why companies are investing in digital tools and how you can develop marketing strategies to achieve sustainable growth.
Digital marketing is like a global megaphone for your business. With the internet on your side, your brand's reach knows no boundaries. Whether it's through a finely-tuned website that shows up at the top of search results or a social media presence that forges genuine connections with your audience, the possibilities are endless.
Thanks to digital marketing magic, your business can effortlessly bring in customers from all over the world, breaking traditional location barriers. The internet has transformed how we do things, making it possible to connect with those who were once out of reach. So, whether you're a small local business or a multinational corporation, the digital world provides the opportunity for boundless expansion.
When it comes to cost-effectiveness, digital marketing has a real edge over traditional methods, which is especially advantageous for small businesses and startups. We all know that every dollar matters, and digital marketing comes to the rescue as a wallet-friendly solution. Whether you're testing the waters with digital ads, diving into the world of email marketing, or riding the wave of content marketing, these strategies not only save you money but can also bring in some seriously impressive returns on your investment.
With a well-thought-out digital marketing campaign, you can boost your reach, connect with your ideal audience, and grow your business without breaking the bank. It's a clever choice for businesses of all shapes and sizes, but especially a game-changer for those just embarking on their entrepreneurial journey.
Digital marketing is all about precision. It gives us the power to hit the bullseye with our messaging. Techniques like pay-per-click (PPC) advertising, SEO, and social media marketing empower our partners to fine-tune their message and direct it straight to the most relevant audience. This not only ramps up efficiency but also supercharges conversion rates. In a world where reaching the right people at the right time is everything, digital marketing is your secret weapon for nailing that perfect shot.
Digital marketing tools are the data wizards of our modern age. They deliver real-time, actionable insights into customer behavior, preferences, and engagement. This treasure trove of information allows us to tweak our strategies on the fly, ensuring that we're always on the right track and maximizing the effectiveness of our marketing efforts. In a world that moves at the speed of light, having this kind of data at your fingertips is like having a secret map to success.
Improves conversion rates
A straightforward, carefully designed website possesses the remarkable ability to guide visitors seamlessly from discovering a product to making a purchase. It serves as the digital storefront, inviting potential customers in and leading them on a journey. Complementing this, digital marketing strategies such as email marketing and retargeting work their magic in converting leads into devoted, repeat customers. Together, they form a dynamic duo that not only informs but also persuades, making the path from visitor to loyal customer all the more efficient and rewarding.
Enhances customer relationships
Digital marketing opens up the lines of communication in both directions. Through channels like social media and email marketing, customers have a platform to express concerns, share feedback, and engage directly with our partners. This not only creates a sense of community but also strengthens the bond between businesses and their customers, ultimately enhancing customer retention. In the digital age, it's all about building relationships, and these tools offer the perfect avenue for meaningful interaction.
Quality content, an engaging social media presence, and authentic customer interactions are the building blocks of a brand's reputation and credibility. These pillars, harnessed through digital marketing, not only capture attention but also cultivate trust. This trust, like a magnet, pulls in organic traffic and nurtures unwavering brand loyalty. It's a powerful synergy that underscores the transformative impact of a thoughtfully executed digital strategy, enabling businesses to shine amidst the digital noise.
Adopting these tactics can be quite a challenge for a company that's new to digital marketing, and that's where we come in. By partnering with those who know how to navigate this landscape, you'll foster meaningful customer interactions, boost conversion rates, and develop the tools and strategies you need to accelerate business growth. Let digital marketing be the driving force behind a new era for your business!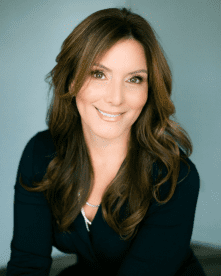 Lisa March, Founder and President of Partner In Publishing, is a well-known leader and innovator within the education, EdTech, and commercial consultancy space. She has grown PIP from a one-woman shop to a large team of managing partners, project managers, and associates. Lisa prides herself on her pioneering work with many of the world's top brands in the K-12, higher education, and enterprise marketplaces. She works very closely with CEOs of EdTech startups and has been instrumental in helping our clients increase revenues and grow their brands.