By Heather Di Beneditto Bialowas, Senior Marketing Strategist
Digital marketing provides companies the ability to reach their target audience through various channels across the internet. And with education's significant pivot to the digital landscape in the last 3 years, paired with rapid advancements in technology–that show no signs of plateauing–investing in digital marketing is even more crucial for organizations within the crowded arena of EdTech. Choosing the right marketing vehicle to drive your message across those channels is essential to achieving your goal–be it brand awareness or nurturing qualified leads. No matter how well recognized your brand is, if you haven't invested in Search Engine Optimization (SEO) and Search Engine Marketing (SEM) Services, you are not taking full advantage of what digital marketing can do to elevate awareness about your brand.
The road to any successful digital marketing initiative begins with a strategic plan that positions your brand's value proposition in front of your target audience, and ultimately directs them to your website. Seamless navigation, or the user experience (UX), on your company website is key to unlocking keen interest for folks to read more, book a demo or make a purchase. Once you've drawn traffic to your website, you are in a position to garner marketing qualified leads (MQL), but you will require a digital content marketing strategy to keep your target audience engaged and intrigued to learn more.
Implementing strategy for success
To begin your journey towards optimizing your company's presence on search engines, it's recommended that you first define your objectives for SEO and digital ad marketing through a PPC strategy. But before any work can begin there's some housekeeping that needs to take place. In order to know where you are going you need to know where you are. An in-depth audit of your current SEO state will serve as a baseline. That is why it is important to ensure you're partnered with an agency that has experience in implementing and executing a thorough digital marketing plan that not only incorporates SEO strategy, but all the facets that support the customer journey. From an extensive website audit and digital ad marketing plan to content marketing strategy and website development services that support SEO and PPC efforts, companies must plan to have both ends of the digital marketing spectrum covered.
While it's worth noting that results for SEO can take some time to notice, the road towards its execution is one that requires a highly collaborative effort from both agency and client to ensure objectives and goals are closely aligned. Museum of Science and Modern Campus have worked closely with PIP to elevate their SEO rankings and increase their discoverability. "We worked with PIP's Paid Digital Services Team to optimize our website, and in just a few weeks we went from page 4 on a Google Search to page 1. Being easy to find seems logical and easy but we could not have done it so quickly and efficiently without partnering with PIP," said Brian Knuth, Marketing Communications Manager at Museum of Science. Similarly, Luke Burton, Director of Demand Generation at Modern Campus had this to say about working with our team: "PIP are partners with us in multiple areas and they know our products, in some ways, almost better than we do. The other thing that's really great about PIP is that they have fantastic taste and they will never create a campaign that they would not run for themselves at their own company." Take a look at Mosaic Instructional Planning's recent website redesign. PIP's content team wrote, designed, and built this new site to enhance the user experience, improve brand image, and increase SEO rankings. Our work with Globalyceum's website included a complete redesign including new messaging and value propositions, and revamped website layout and content.  
Can you leverage AI for SEO strategy?
While it's possible for companies to leverage AI to fast-track SEO strategy with the help of technologies like GPT-4, a skilled team of SEO experts can ensure delivery on full scale tactics from keyword search, in-depth analysis to optimize discoverability online, audit of existing content, and tailored messaging for specific target audiences. The decision-making capabilities and quick results of cognitive technologies help make the case for smart delegation of work to the robots. As advancements continue to emerge, it will be fascinating to watch and learn from the balancing act between leveraging AI for its time-saving benefits and relying on it to launch a digital marketing strategy from ideation to execution.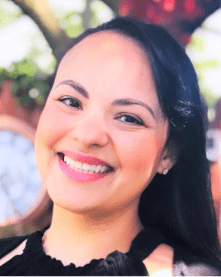 Heather Di Beneditto Bialowas is a Senior Marketing Strategist at Partner in Publishing (PIP). At PIP, Heather supports clients through digital marketing strategies, content marketing and development, and project management.
Heather also serves as Managing Editor of PIP's quarterly agency newsletter, Innovation Insights, and oversees the writing and development of several newsletters for EdTech clients.