By Kevin O'Sullivan, Chief Executive Officer

In the aftermath of the pandemic, it is no surprise that the EdTech industry has seen incredible growth- the kind of growth that our team at Partner in Publishing (PIP) has been fortunate to experience in real time. In 2021, the market grew by nearly 21% year-over-year and by 2028, the industry is projected to surpass $377 billion. As the demand for personalized, accessible and reliable digital learning experiences continues, we've also seen a constant introduction of new and competitive EdTech companies.
As PIP has achieved substantial growth in the last two years, it's not lost on me that we too were once a startup in EdTech. Now, as we've cultivated new services, reached revenue milestones and introduced key industry executives to our company, I believe we are at a noteworthy inflection point, one that allows us to reflect on the many challenges EdTech startups face. Based on our experience, here's how to solve challenges and achieve success as a new and small business in EdTech.
Step 1: Solve an industry pain point
In an expanding marketplace, the first major challenge for any EdTech startup is differentiation. One sure way to differentiate your product from your competitors is by solving an ongoing industry pain point. Your approach to the development of products and services should be inspired by that pain point and modified based on the evolving needs of your audience.
For instance, at PIP, our many services are designed to address specific K-12 and higher education EdTech challenges: marketing, sales, business development and customer experience. By understanding and solving our clients' unique pain points in a way that is convenient for them, PIP is positioned as a true alternative to traditional headcount.
Step 2: Keep pace with the market
While the global EdTech market has experienced a digital revolution that has positively impacted online education and technology companies, it's important for an EdTech startup to establish longevity in the market. To ensure that your products and services are relevant long-term, your approach must be adaptable and responsive to the needs of your customers and the industry.
Since our inception in 2007, our continued success lies in flexibility. As the market shifts and the goals of each client differ, we have embraced ingenuity and innovation. It's easy to feel as though your products and services are already built for customer success, but improving and expanding your offerings to compliment each other ultimately benefits your customers and increases your reputation among them.
Step 3: Invest in relationship building
It takes time to build a steady customer base but having the patience and foresight to establish and maintain business relationships leads to increased and continued investment. In fact, leveraging the positive experiences of your current clients allows your organization to grow organically.
Before PIP grew to become a full-service agency in the education space, we came to understand the difference between transactional relationships and mutually beneficial, personal relationships. Spending time to make sure that our customers have a quality experience has guaranteed continued business and engagement.
There are many challenges that face EdTech startups and through the last 15+ years, PIP too continues to navigate them. Solving industry pain points, keeping pace with the market, and investing in long-term business relationships has proactively helped to address these challenges. Now, as a one-stop shop for EdTech companies, our comprehensive solutions enable EdTech and educational publishers to scale their products. In short, it's not always what differentiates you from your competitors but it's how you continue to improve to set your company and services apart from others.
To learn more about our insights into the EdTech industry, contact us.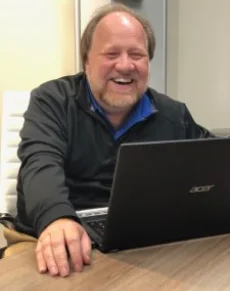 Kevin O'Sullivan, CEO at Partner in Publishing (PIP), brings 20+ years of managerial expertise to the education sector. Kevin has served in managerial and directorial roles including custom publishing, curriculum development, and building partnerships at colleges, universities, and districts across the country.