By Lisa March, President, Founder, Partner in Publishing
In today's digital landscape, with the rise of social media, the creator economy, and various customizable platforms, content is far more accessible than in years past. This generation of students expect that the content supporting their learning experience is equally as accessible. Whether it powers your platform or service, or supports your marketing message, the content you produce makes you a publisher. In other words, in order to consistently engage your audience, EdTech providers need to produce great content! With this, arrives an opportunity to differentiate yourself from your competition. The best way to do this is through publishing exceptional, insightful, and thought-provoking content. This is easier said than done, and easier done with a consistent team of specialists by your side.
In a perfect world, everyone would be able to dedicate time to creating great content. Unfortunately, CEOs and their marketing teams are often too busy to personally address their companies' creative needs outside of directly promotional content. I have seen and experienced first hand how detrimental neglecting to "build your story" or educating your audience can be. Creating a following, garnering interest, and engaging your audience happens through a "getting to know you" process; it's a buyer's journey to "yes." It requires publishing exceptional content through marketing channels, and neglecting to do so can threaten a company's market relevance. If you are marketing towards, or selling to educators in traditional classrooms, corporate learning environments, or online, prospective customers expect to be informed and inspired through success stories, industry expertise, and thought leadership.
Originality is key. The content you create and share should deliver new information not yet communicated by your competitors. This is why diligent research and careful attention to relevant industry information is a vital part of the content creating process. If you know what is already out there, you'll be able to more effectively provide entirely new knowledge to the market. Potential customers respond to content that is well-written and informative. Since great content or a good story will always have a greater impact than content that doesn't resonate or is irrelevant, be sure to pay close attention to how you communicate your value proposition and messaging to the market. Poor writing costs companies $400 billion a year. With that in mind, it is ever more important for companies to partner with exceptional writers and storytellers with subject matter expertise.
Every enterprise needs a partner in publishing. We're the team that EdTech companies trust to provide best-in-class published content. We save you time and money, but most importantly, we understand and develop your messaging. When you partner with PIP, you get a whole team behind you. Our EdTech savvy content creators help our partners publish content for use on a variety of platforms including social media, blogs, podcasts, video platforms, case studies, white papers, infographics, and more. This, of course, just scratches the surface of what content creators do.  
Creating unique, interesting, and informative content isn't always easy, but then again, whoever said it's supposed to be? At PIP, we are passionate about delivering the best results for our clients, no matter the challenge. With skilled professionals capable of scaling your enterprise, you will never need another partner.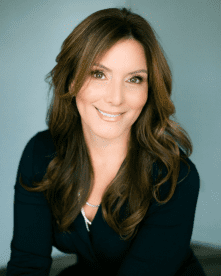 Lisa March, Founder and President of Partner In Publishing, is a well-known leader and innovator within the education, EdTech, and commercial consultancy space. She has grown PIP from a one-woman shop to a large team of managing partners, project managers, and associates. Lisa prides herself on her pioneering work with many of the world's top brands in the K-12, higher education, and enterprise marketplaces. She works very closely with CEOs of EdTech startups and has been instrumental in helping our clients increase revenues and grow their brands.